There's one hot holiday buy every year: Think Cabbage Patch dolls, Furbys, Zhu Zhu pets and Tickle Me Elmo
Is "Walking Philadelphia" 2017's winner? Sure seems like it. "Philadelphia Weekly" and the
Penn Book Center have included it in their holiday gift guides and the folks at visitphilly.com suggest you buy at least two copies so you can keep one for yourself.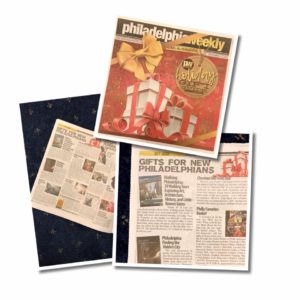 Don't miss out! FOMO is never fun.